Organic Policies
Organic Policies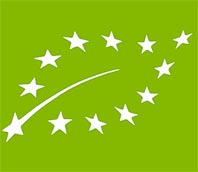 Importer of teas for Dobra Tea brand Spolek milcu caje s.r.o. is certified BIO importer by ABCERT AG under reg. nr.: CZ-PR-010-01226-CH
Seals of Tea Purity
In addition to the official EU Bio logo, Dobra Tea created our own system of clarification of tea purity in the form of own seals. These seals help customers to understand how tea was grown, manufactured and finally controlled before reaching their cups.

Certified Organic
Tea is certified organic. All members of the chain – Farmer, Manufacturer, Blender, Exporter, Importer, Wholesaler – are certified.

Meets EU Standards
Tea passed through a laboratory test and meets EU standards.

Naturally Grown
Tea is grown without using any chemicals naturally but either the farmer or any other member of the chain is not certified.

Wild Arbor
Tea is harvested from wild trees or bushes that are not pruned, fertilized or treated in any way.

Permaculture
Tea is harvested from semi-wild gardens that were planted in nature with respect to the sustainable environment.